♥ © Copyright of My Women Stuff
Go here for full text and images: Is the constant need and desire for shiny new products resulting in substandard products being released?
Yesterday, I opened up a can of wriggly worms by raising some issues and concerns relating to how a large skincare brand like Kiehl's dealt with a problem affecting one of their newly launched products. In a nutshell, they pulled it, and as far as the brand is concerned, it ceased to exist.
I'm following up with updates on the original post, as (or if) I get the official word, so it's all kept in one place. I'm not out to bash anyone – but the way things turned out was not pleasant, in my view, and I felt it needed to be highlighted. If you're interested in new developments, you'd have to head back there.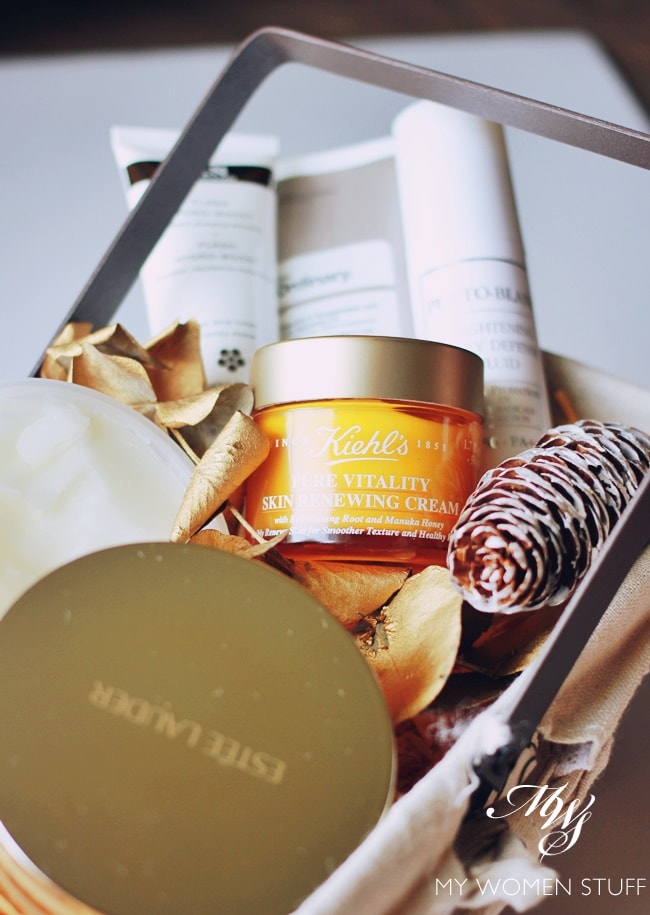 Speaking for myself, as a consumer, I am always attracted by the new and shiny. That much we cannot deny, for it is only human. I may have 3 different cast iron Dutch Ovens, but I want another, because it's a) such a pretty colour and b) on sale – just by way of example LOL

With beauty products, as immersed and interested as I am with beauty, I am always keeping my finger on the pulse, as it were, by watching out for what's new. We are all magpies, in one way or another. Manufacturers and brands recognise this of course.
They release a new product every now and again, so they can make a big song and dance about it, and remind people they exist. A new sunscreen, a new makeup palette, a new cream! Roll up! Roll up! Look what we have here that's brand-spanking new?! Even with detergent – a new scent is released or a new formula. New, people, the key word is NEW!
And then, the first place it rolls out to is Instagram. People see the pictures, ooh and ahh over the shiny newness and pretty pictures, and run out to get one. Social media influencers are hired to coo over the new shiny products, and to tell people how ab-fab it is. There's an observation that attention spans today are getting shorter and shorter. Twitter only has 140 characters in a tweet. Instagram only has a fleeting photo, Snapchat and Instagram Stories are gone in 24 hours. Everyone therefore wants to muscle in on the action – everyone wants to be seen in those fleeting moments.
But I can't help but wonder if this might mean that brands aren't taking as much care with formulating their products as they used to?
The post Is the constant need and desire for shiny new products resulting in substandard products being released? appeared first on My Women Stuff. If you're seeing this message on a site other than an RSS feed reader, the content is stolen.